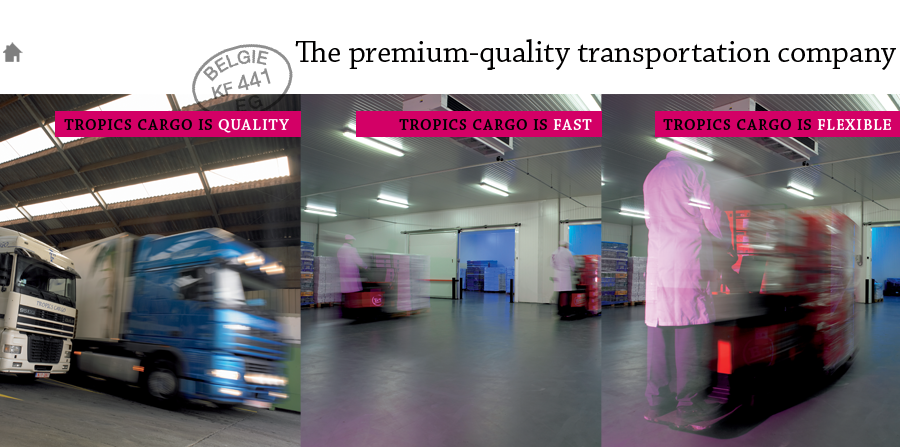 Consumers and all distribution partners in the supply chain impose stringent requirements when it comes to quality. As a premium-quality transportation company, Tropics Cargo commits itself to convey your first-quality products according to the highest possible requirements and expectations. We are HACCP-compliant, which ensures that your fresh foodstuffs are treated in a safe and quality-friendly manner systematically during transhipment, storage and transport.

On a daily basis, Tropics Cargo 'chunnels' (by train) to the United Kingdom and delivers your shipments to all major British cities. That is why we can guarantee flawless delivery within 24 hours. Our modern fleet and committed, specialist driver crew assure that your products are handled with the utmost care!

Our dedicated groupage service also enables you to have smaller, one-pallet loads shipped to wherever required in the UK the day after. Whether you want us to ship one pallet or a full lorry carrying 26 pallets, do not worry, we care for each pallet individually. Our warehousing and storage facilities comply with the highest quality standards and are at your disposal at any time.